Clay Hair Salon
Experience The Difference
Take a look inside…..
Over 2000 sq ft of detailing, 14 team members and a loyal following of 3500+ clients. Scroll across the GALLERY below to see what awaits…

About Oxshott
One of the most affluent villages in the UK, Oxshott has become known as the ideal commuter hub. Thirty minutes by train to Waterloo, a thirty minute car journey to Heathrow or Gatwick and only 5 minutes from the A3 or M25. In addition, Oxshott has been recognised for its wealth of amazing schools with Danes Hill, Reeds & Royal Kent only moments from the high street. The Village in 10 years has become noticeably upgraded with the improved Victoria Public House, the Surrey Hills Butchers, led by team GB's Simon Taylor at the helm and the arrival of our sister company Munch & Wiggles, coffee and bread house.

Parking
As you commence the descent into the village of Oxshott from the train station junction you will arrive into the high street. You will notice the Esso petrol station where opposite a pay and display ( very reasonable 50p an hour ) car park is located. Clay is the first shop you pass on walking into the village from the car park.

Munch & Wiggles
The arrival of our sister company Munch & Wiggles in May 2018 was an exciting milestone for the Clay client offering. 
An extensive food menu that can be ordered  before or during your hair service. Delivered directly to you in your seat from one of the M&W team.
Keep an eye out for the menu's at each styling station and ask your stylist for advice should you need it. 
Lead, Evolve & Inspire
Since 2009, Clay has been built on the relationships with our clients, the togetherness of our team and the experience from start to finish.
In 2009, James Davis opened the doors with one goal, bring London salon experiences to the leafy suburbs of Oxshott, Surrey. In doing so he wanted to create the ultimate hair destination that ticked every box to encompass every clients ultimate hair experience.  Welcome to CLAY.
The Clay Way
The ease of booking, via phone or email and soon to be, WhatsApp!
Shampoo experience in our quiet ritual room where clients can experience a menu of luxury hair treatments all in the comfort of a back massage chair accompanied by an experienced Indian head massage
An extensive food menu by our sister company, Munch & Wiggles including delivery right to your seat
Barista trained staff for your coffee's plus an extensive drinks menu offering complimentary juices to bubbles
A free roaming team all qualified to accommodate all hair types, styles and personalities and encouraging clients to experience different stylists and feel comfortable in doing so.
50% OFF: Herra Protecting Hair Perfume: Perfect for Christmas
Created in 2012 by our founder James Davis, Herra Protecting Hair Perfume has become a leader in this niche hair market.
Exclusively in Harrods in the UK, Herra is now leading the market across the Middle East with its NEW and extensive range.
For Clay clients & friends only you can enjoy 50% OFF any of the range using CODE: CLHP50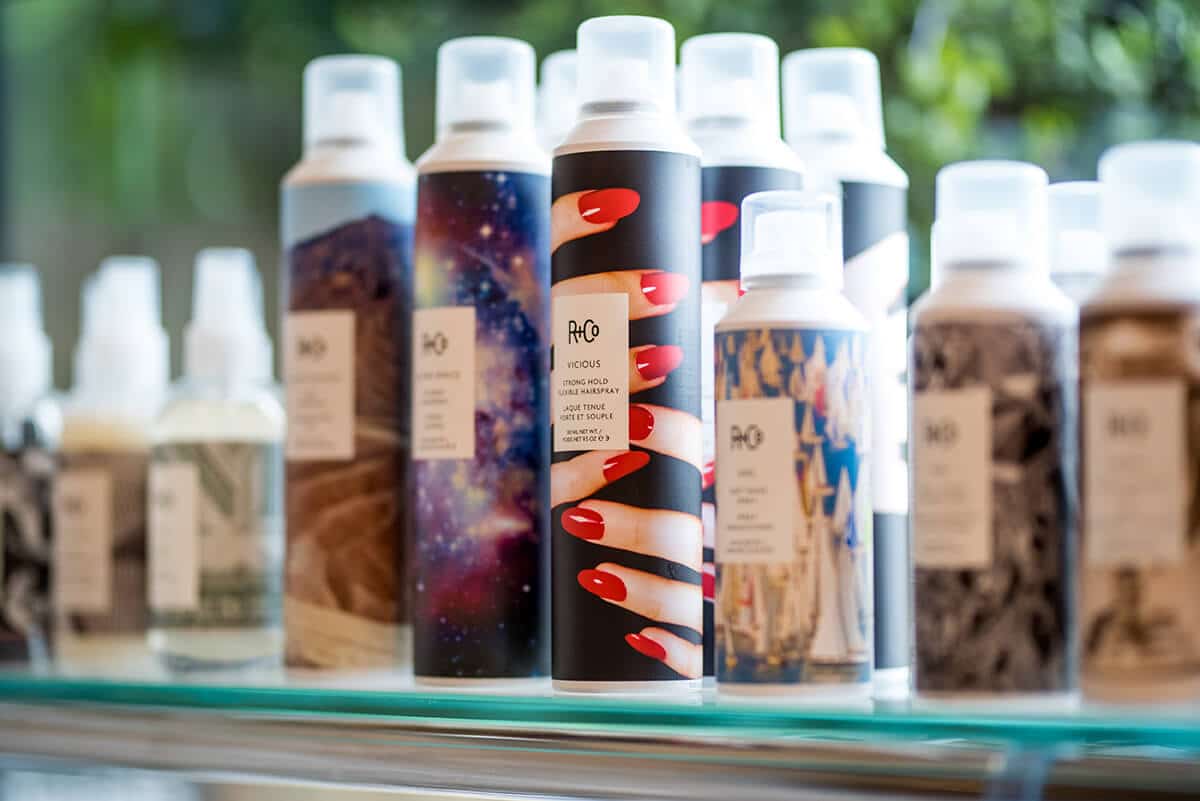 Meet The Brands
Our brands have been selected to cater for every hair type from shampoo to electricals. Our ambassador role for many of our brands allows us to get first hand the latest additions to the ranges we have plus add on value gifts and samples. 
ORIBE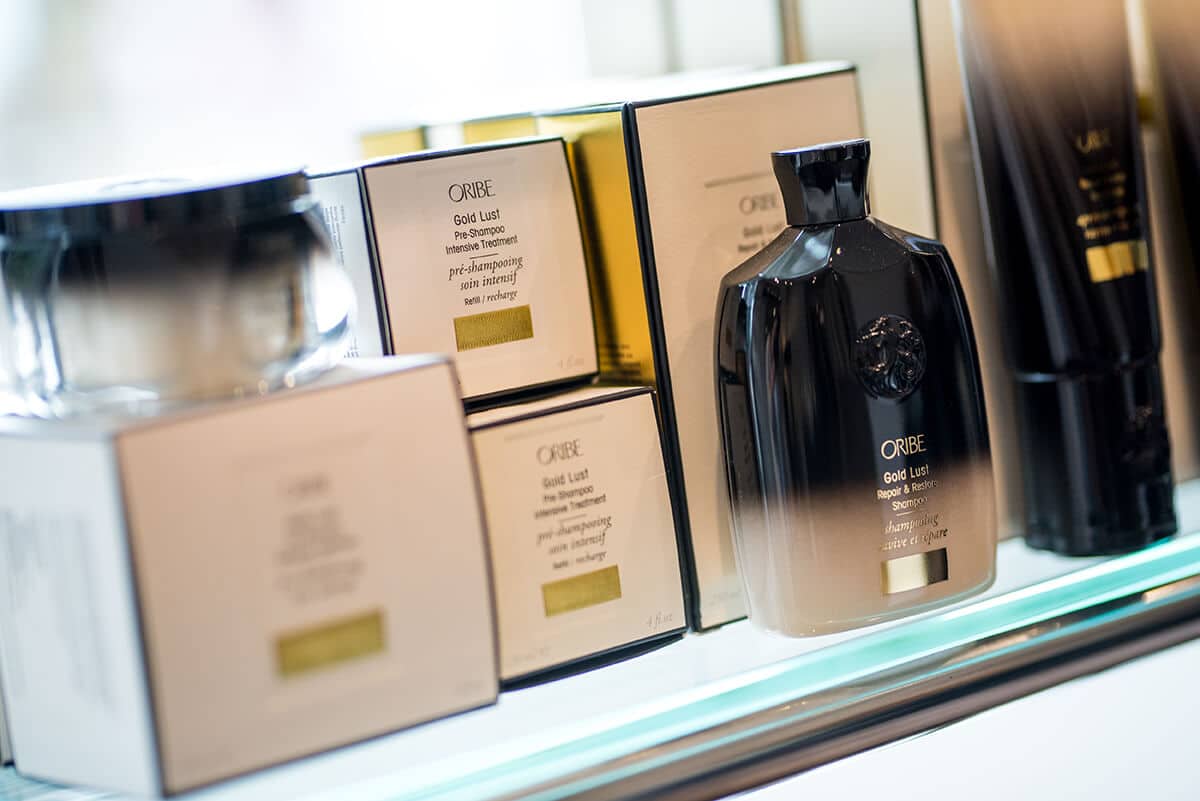 Oribe Hair Care began its journey in 2008. Good. Better. Best. Those were the classifications found in all beauty categories except hair care. For co-founders Daniel Kaner and Tevya Finger, it was time to create a pivot in the market, and the perfect collaborator was discovered in Oribe Canales. The brand blends craftsmanship, performance and decades of styling experience from the top of the editorial and salon worlds to create a new category in hair care
Today, Oribe is a best-selling, award-winning brand that has sparked deep connections with its consumers.
R&CO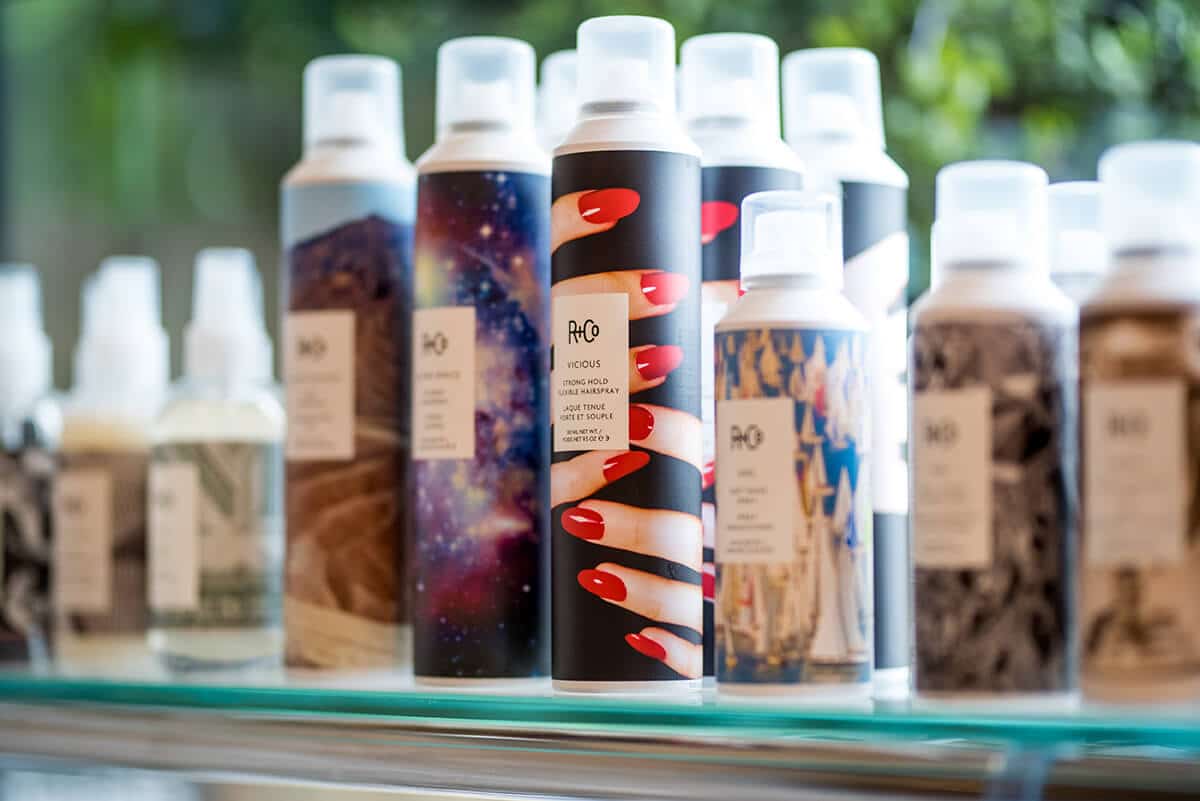 R+Co is a collective of some of the most forward-thinking, rule-bending hairstylists in the business. We are a think tank of top editorial and salon stylists and educators—with a combined century of hairdressing knowledge and experience—and we make sure that we have more than one viewpoint on everything we do.
R+Co is about an experience. The packaging and fragrances were designed to enhance that experience and evoke a feeling, place, style or attitude. You'll know just by looking at a bottle or tube what a product is meant to do, and the subtle yet sophisticated fragrances—meant for both men and women.
Our products are formulated without parabens, sulfates (SLS or SLES), mineral oil and petrolatum. They are all vegetarian, cruelty-free, gluten-free and color-safe
MILKSHAKE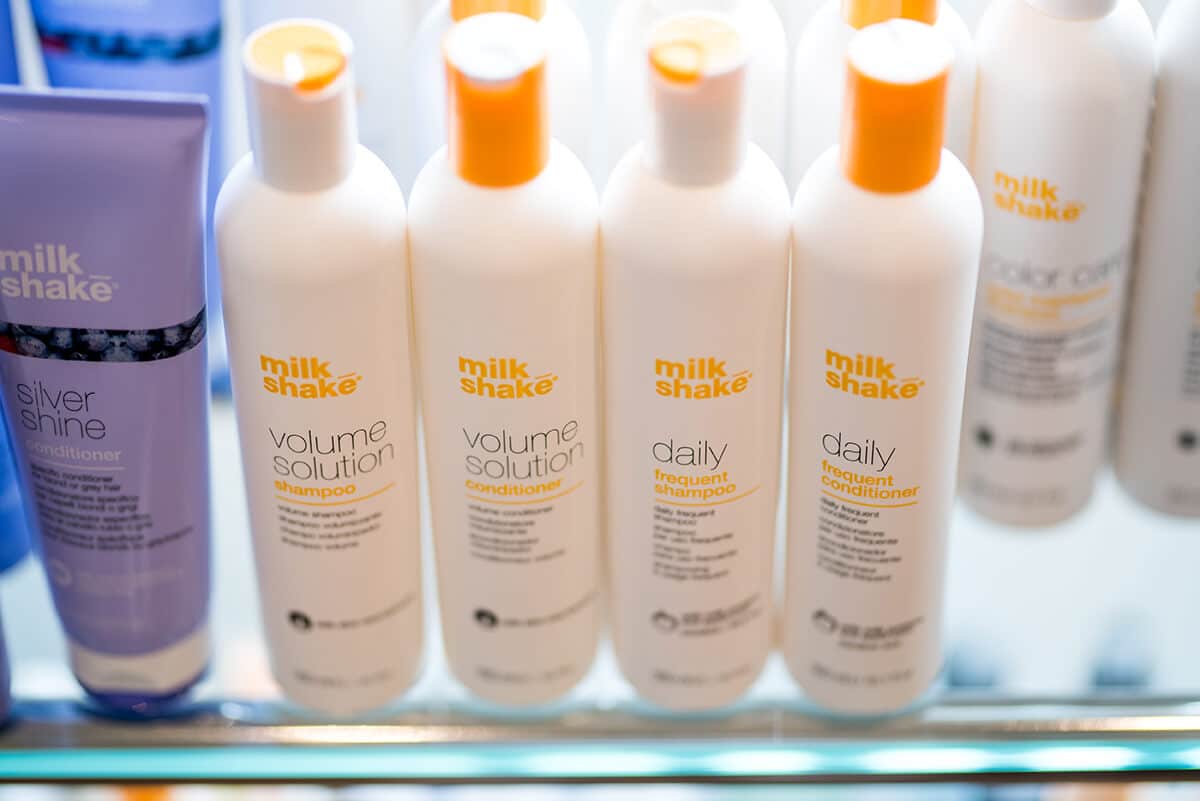 The milk_shake® philosophy is simple: use the power and beauty of nature to achieve gorgeous hair for all occasions. milk_shake® professional hair products have fast become favourites with hairdressers, session stylists and beauty editors across the globe. Best selling products including Whipped Cream, Incredible Milk and Daily Frequent Shampoo and Conditioner are multi-award winning hair heroes!
MORGANS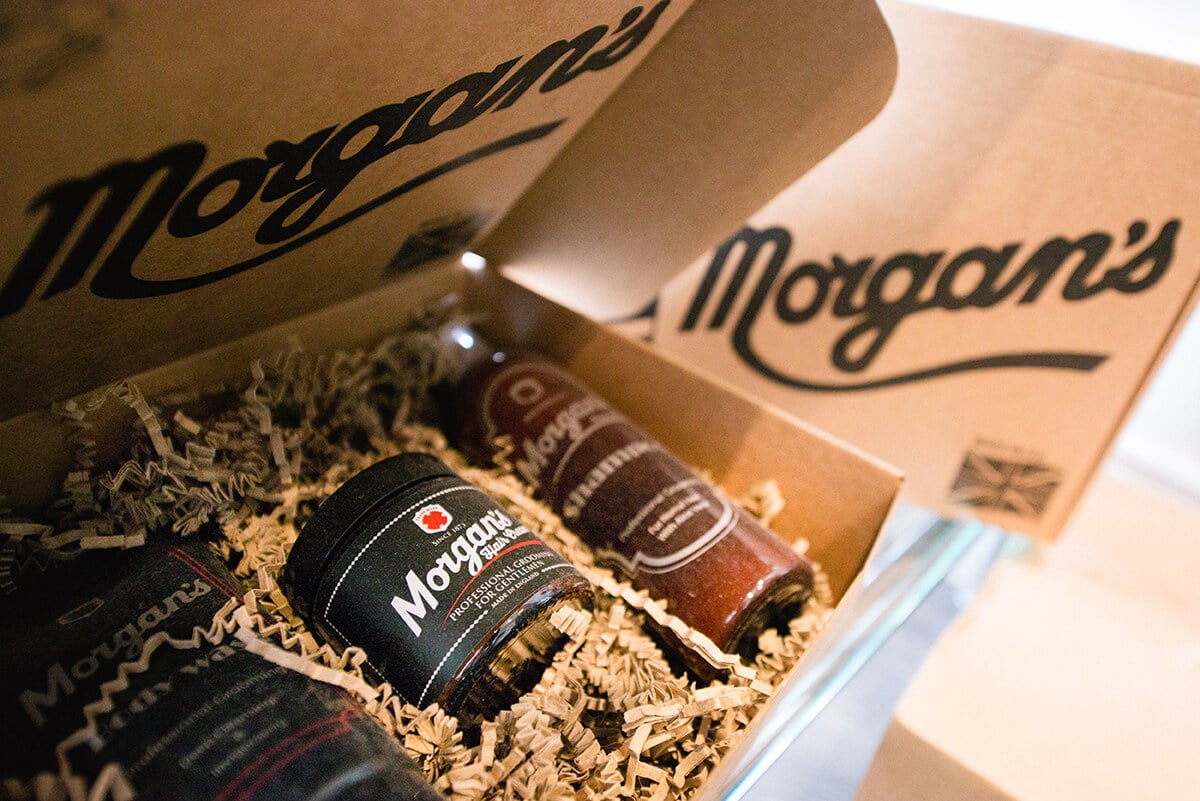 Morgan's Pomade is the oldest independent manufacturer of hair and beauty products in England. First founded in 1873, today Morgan's is a household name worldwide.
Morgan's is the epitome of old fashioned values combined with the latest technologies, bringing you high quality products.
At our manufacturing facility in the beautiful seaside resort of Whitstable, in Kent, we have developed a wide range of hair and beauty care products, with the emphasis on good quality and natural ingredients.
As a family-run company, our business ethics remain true to the principles of excellence, integrity and value that made the Original Pomade so successful.
Six generations later, Morgan's has diversified from the hair darkening range that made it so famous and now produces a large variety of products for both men and women, including men's grooming, hair care and skin care.
Although our Original Pomade is still one of our best-sellers, our Retro Barber range is growing in popularity throughout the world.
GHD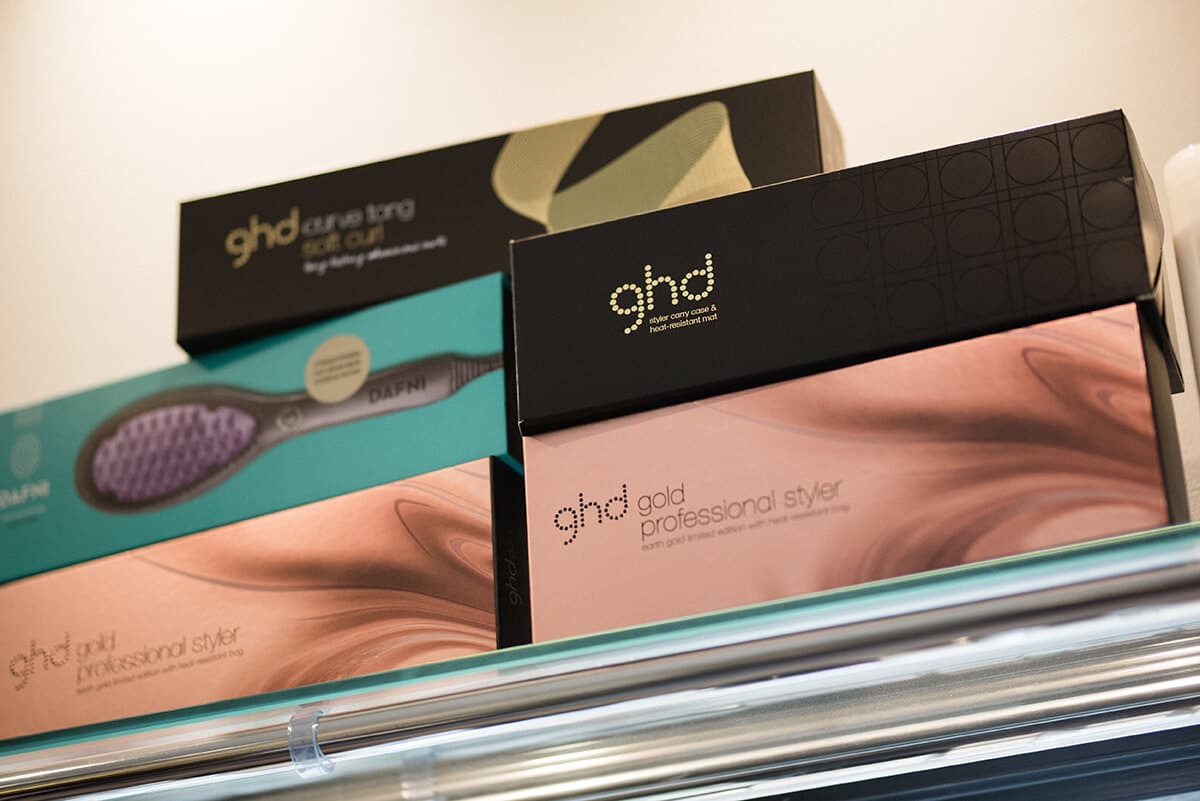 In 2001, three hairdressers from Yorkshire put a radical new hair styling product into the hands of women across the globe, GHD Hair straighteners.
With the respect and loyalty of an army of devoted stylists, ghd quickly developed a cult-like status nationwide. A monthly trip to the salon was no longer the only way to have a good hair day – this could be achieved every day.
OWAY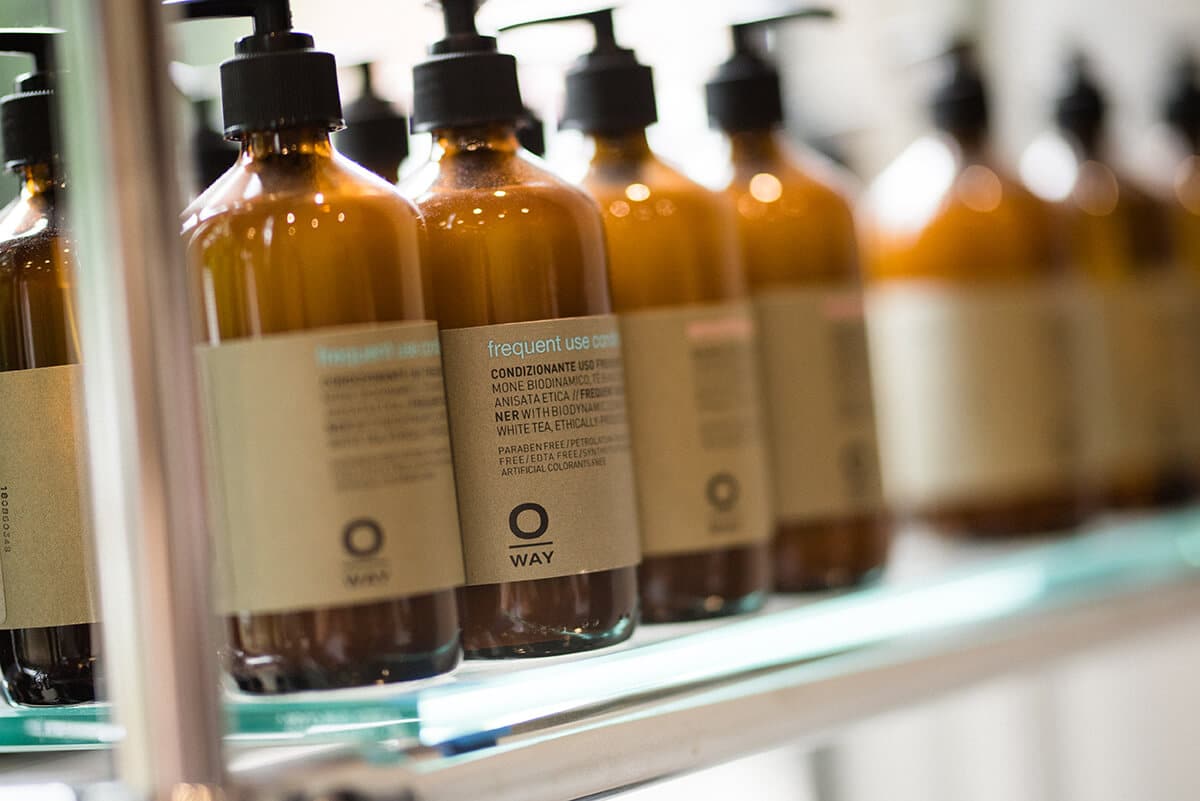 At Oway we believe that our planet deserves to be saved and respected, and our customers deserve an exquisite range of hair care products.
If you want to de-toxify yourself from chemical agents by choosing products rich in organic, bio-dynamic ingredients.
If you want to be seduced by sublime blends of essential oils, phytoperoteins and nourishing butters.
If you prefer your packaging stylish and recyclable.
If you want a brand with a human face, that buys from fair trade networks and develops Eco-sustainable products.
If you are looking for quality, consistency, transparency and enthusiasm.
And still want an exceptional hair care range that delivers salon professional efficacy.
Welcome to the world of OWAY
INVISIBOBBLE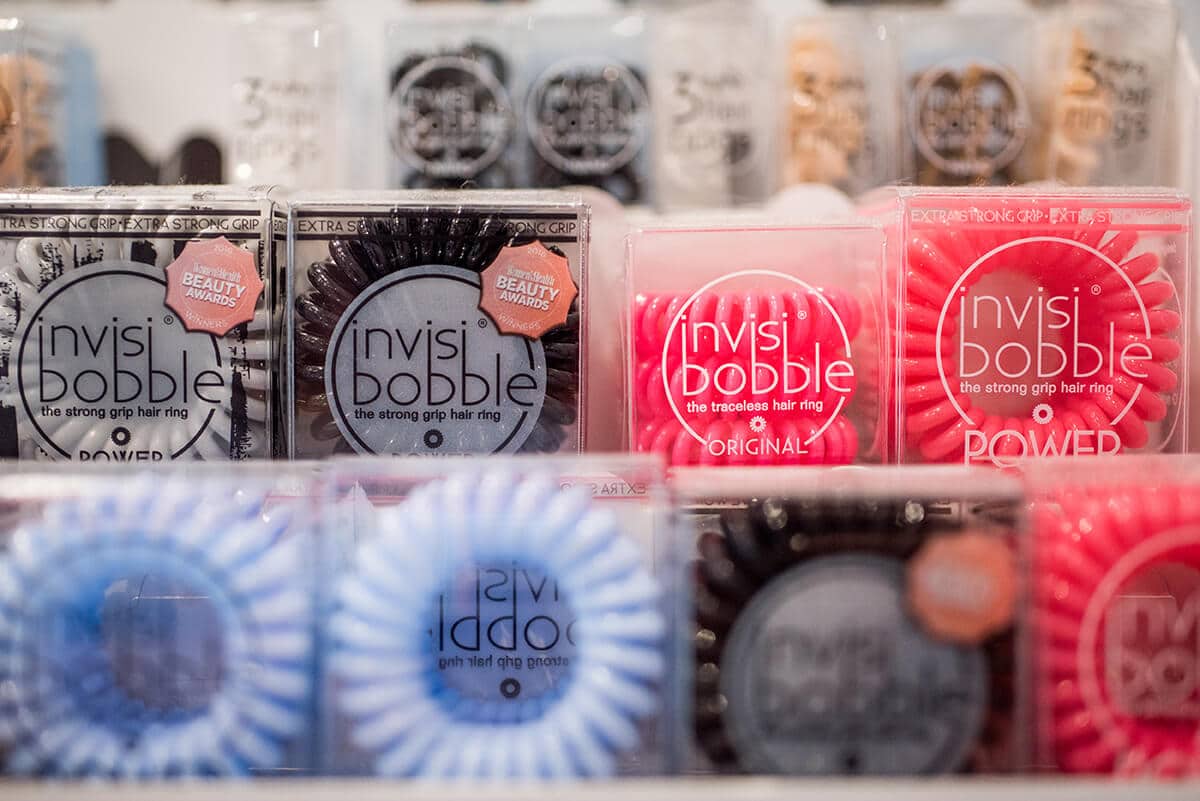 The idea for the invisibobble began to form in Sophie's first semester at University. University is a time in a girl's life where she wears her hair up constantly. Whether you put it up whilst studying to avoid it getting in the way of your books or on a night out when you want to keep from getting too hot, it is an everyday necessity!
Sophie loved the ponytail look but one thing kept bothering her. She suffered from headaches every morning and always had that kink in her hair that we all know and hate.
One night, when Sophie got ready for a 'bad taste' party organized by the university, she went all out wearing a tie-dye synthetic blouse, sparkling bell-bottoms, multicolored eye-shadow and a bunch of crazy accessories. On her way out she realized, as bonkers as she looked, her hair could still use a little extra pimping. Immediately Sophie set her eye on the old telephone hanging on her dorm wall. It didn't really have any use, since it had been out of order for years. So she decided to unplug the phone cord and use it to tie up her hair as an extra highlight for her already quite spectacular look.
The morning after the party, Sophie woke up after a fun-filled night and realized that something was different. Then it dawned on her; she didn't have a headache! After a moment of shock, she realized that she hadn't lost the phone cord (which would have made this a whole different story), but that it was still firmly holding her hair in place. After untying the cord she noticed that the kink in her hair, even though still visible, was a lot less pronounced than usual. That's when she knew she had an idea, that could help her and countless other girls, on her hands!
The idea of the invisibobble had been born, but Sophie needed someone to help her further the concept – her now business partner Felix. It took them 6 months and the help of several German technicians to design the very first invisibobble with the correct material and specifications. In 2012, the first trial launch took place in Germany, and the small firm spent a total of 12 months gathering feedback from customers, so that they could continuously improve the product.
Finally, in 2013, it was time to introduce the invisibobble to the international market. Ever since then, international demand for the invisibobble has exploded. Now, the invisibobble is being distributed in over 70 countries worldwide!
To get started register via our online booking link below